OUR PRACTICE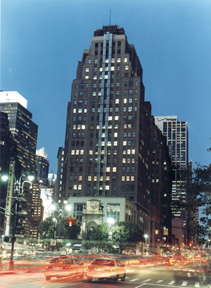 Sullivan & Klein, LLP is an insurance law firm with its principal office located in the Fashion District of Midtown Manhattan. The firm's principals have nearly 48 years of experience in insurance agents and miscellaneous E&O defense, insurance coverage and insurance regulatory matters. In addition, the firm maintains satellite offices in Newark, New Jersey, and Fairfield, Connecticut. The firm's practice is concentrated primarily on complex insurance defense and coverage litigation in such diverse areas as the following:
Professional liability litigation, including insurance agent and broker E&O, TPA malpractice and miscellaneous professional liability;
Insurance agency and brokerage corporate representation;
Agency and general agency disputes;
Insurance coverage declaratory actions;
Insurance regulatory disputes;
Construction liability defense;
General liability and automobile claims and suits;
Products liability defense;
Business interruption disputes.

Our professional liability practice represents insureds on the retainer of a number of major insurers. As part of our representation of insurance agents and brokers, we also represent a large number of individual brokers and brokerage firms to whom we provide a range of services, including E&O loss control and claims consulting for the claims department. Our insurance coverage practice also provides claims advice and representation to the agencys' insureds.
In addition to our specialized professional liability and insurance coverage practices, Sullivan & Klein, LLP has a significant general liability defense practice, including premises liability litigation and construction/Labor Law litigation.


About the Firm, Philosophy, News & Articles, Attorneys, Contact